Bravo, "This is America"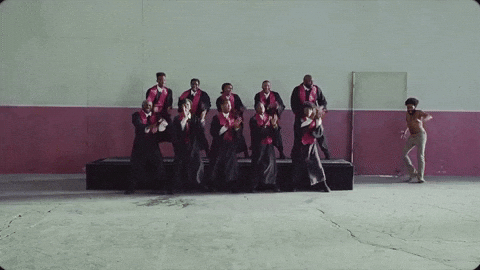 Within the first 24 hours of this video dropping, I peeped several creatives of note singing their praise of it. Takashi Murakami, Ava Duvernay, Virgil Abloh, A$AP Rocky and many, many more love it.https://www.youtube.com/watch?v=VYOjWnS4cMYI always enjoy these occasions, when we can all gather around a something and appreciate every bit of it. In this case, it's the music, lyrics, dances, symbolism, ad-libs from southern Hip-Hop's all-stars, artistic direction, and cinemetography. Childish's Gambino's "This is America" music video is the best clip of 2018 so far. It has inspired a collection of think pieces on its cultural, racial, and political impliations and impact and It's fun reading the different interpretations folks have of it.
It's rare, I think, that things in the African American ethos--with such subject matter and heavy content--go viral. The last "Hey, did you see XYZ? Let's talk deeply about it." moment we've had on the positive side on things was Jordan Peele's Get Out at the top of 2017. Glover's video has about 42 million YouTube views as of 4pm here in Los Angeles. Big numbers in general, but especially for something only three days old.Let's keep spreading this fire. Donald is right on time with this one. Well done.