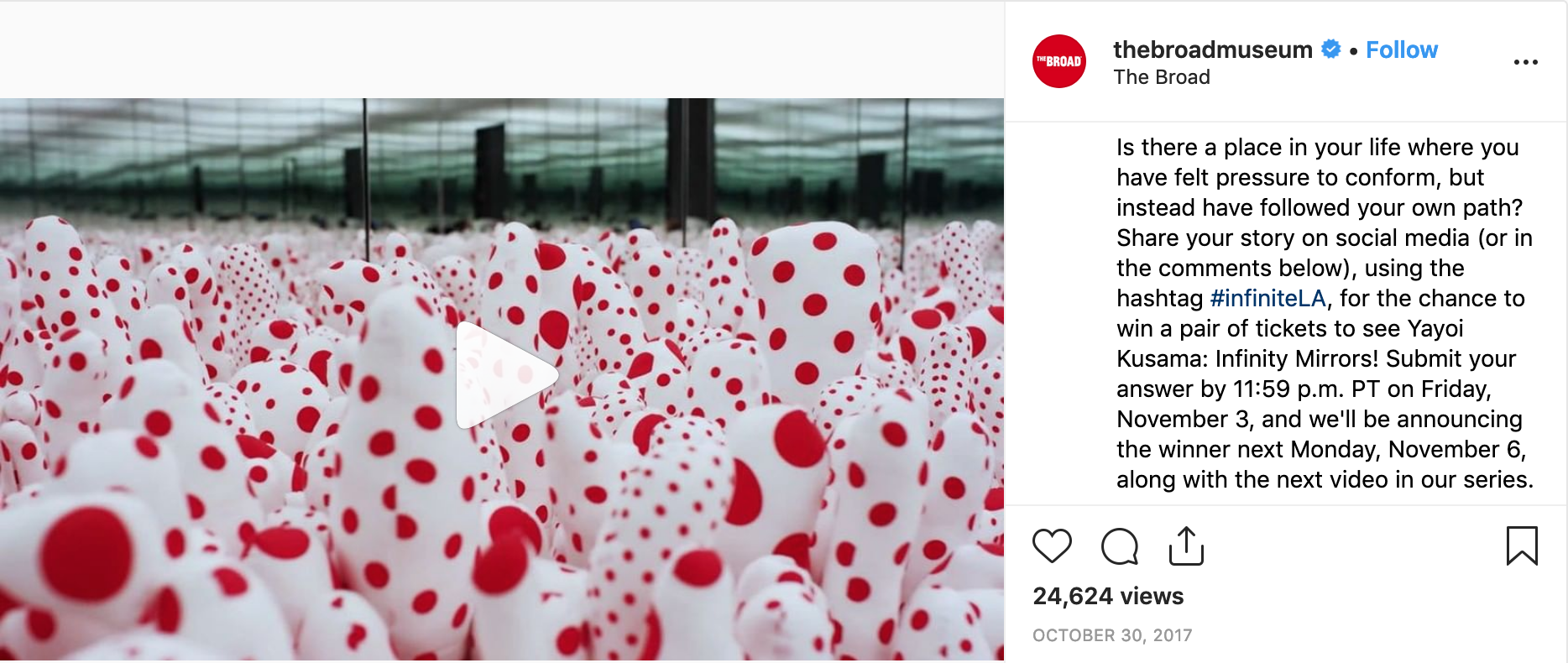 Social Media Contest
Every week throughout the run of the Yayoi Kusama: Infinity Mirrors exhibit, The Broad posted an abbreviated version of our videos that ended with a profound question for viewers. They were encouraged to answer the question in the comments section, using #infiniteLA, or by posting an image or video on their own Instagram, Twitter or Facebook page (also using the hashtag). Each week, The Broad team reviewed the entries and selected a winner, who received a pair of tickets to Yayoi Kusama: Infinity Mirrors. Responses were submitted by Friday at 11:59 PT each week in order to be considered. Those with the most noteworthy message were announced as winners the following Monday.
Content Series
Commissioned several filmmakers to help create a series of videos featuring an array of Los Angeles leaders, including artist Mark Bradford, Black Lives Matter co-founder Patrisse Cullors, dancer and choreographer Benjamin Millepied, seismologist Dr. Lucy Jones, Homeboy Industries founder Father Greg Boyle (above, asked "How do you picture an ideal world?") and more, discussing the themes explored in the Yayoi Kusama: Infinity Mirrors exhibition.
#infiniteLA: Artist Mark Bradford
"When has creativity or art made you feel connected to others?"
#infiniteLA: Dita Von Teese
"How has love transformed you?"